Mes billets sont pris depuis septembre. Le transport devrait se régler prochainement. Il restait une chose essentielle à ce festival : sa programmation. A voir les anciennes éditions, il y'avait peu de chance que celle-ci me déplaise, mais sait-on jamais…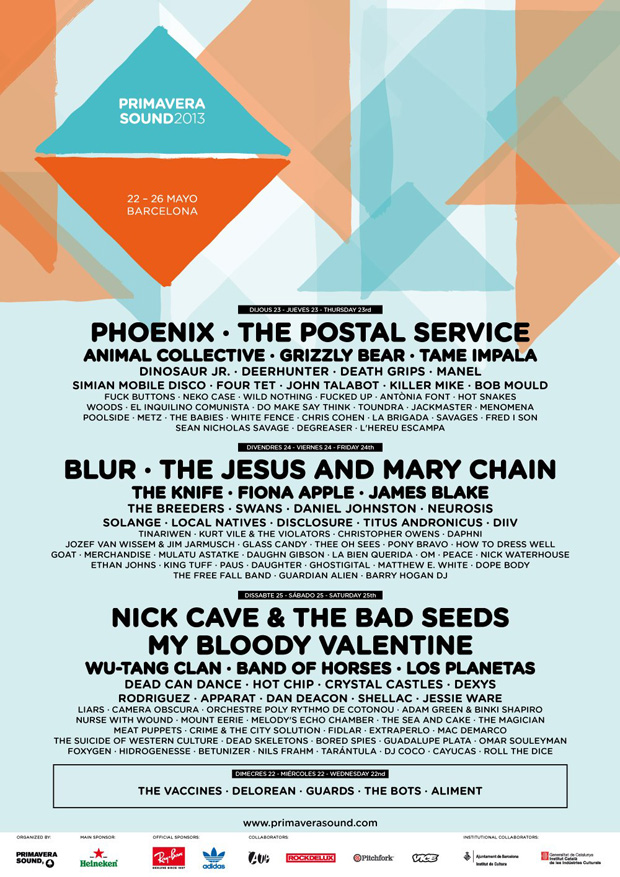 Coup de cœur pour Phoenix, Deerhunter, Wild Nothing, The Knife, The Jesus and Mary Chain, Solange, Locale Natives, Diiv, Crystal Castles, Apparat, Melody's Echo chamber, Mac DeMarco, etc.
Par contre grosse déception. Pas de Warpaint en vue ? Ni Beach Fossils. Je comptais sur ce festival pour les voir au moins une fois…
Plus d'infos sur le site officiel.
clique là, tu vas aimer !
« [CLIP] Superpoze – From The Cold [CLIP] Summer Heart – Hit Me Up Again »