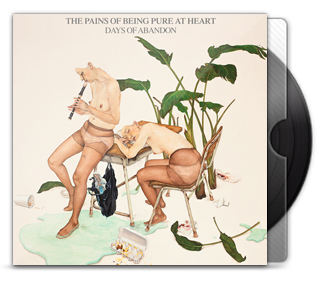 Je ne suis pas si familier que ça avec la discographie de The Pains of Being Pure at Heart, mais j'ai déjà entendu quelques classiques (Heart in Your Heartbreak, Belong).
Le groupe originaire de New-York qui s'est séparé de Peggy Wang (clavier), vient d'annoncer un troisième album, Days of Abandon. la sortie est prévue pour le milieu du printemps, le 22 avril.
Un premier extrait vient d'être dévoilé, Simple and Sure. Rien de révolutionnaire, mais un son toujours aussi jubilatoire.
(Visited 3 times, 1 visits today)
The Pains of Being Pure at Heart
Last modified: 6 mars 2014