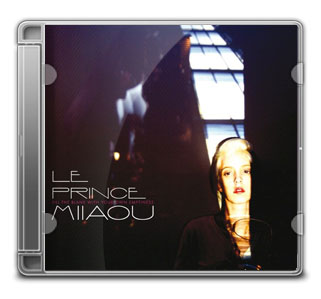 Ca y'est, voici enfin le premier vrai titre du nouvel album du Prince Miiaou Fill in the blankets with your own emptyness. Le titre J'ai deux yeux est moitié français moitié anglais à l'image de l'album qui naviguera entre la langue de Molière et celle de Shakespeare.
Le Prince Miiaou fait tout elle-même : musique, voix, clip, et même pochette de CD. Si elle fait tout toute seule, c'est que cela prend finalement plus de temps d'imaginer sans voir et d'expliquer ce qu'on veut à quelqu'un que de se lancer soi même… dit-elle sur sa page Facebook.
Avec ses paroles en canon, l'écho de sa voix, la force dans les mélodies et les clips home-made, moi je kiffe le Prince Miiaou et j'espère la voir sur scène cette année !
Pour rappel, l'album sort le 28 mars.
clique là, tu vas aimer !
« Keren Ann – 101 The Raveonettes devoile le clip de Recharge & Revolt »