Déjà une compilation best-of ? En même temps The Radio Dept. a bientôt dix ans alors la sortie de ce CD est tout à fait légitime. J'ai découvert le groupe Suédois en fin d'année 2010 avec leur album Clinging To A Scheme et ils sont rentrés in extremis dans mon Top Albums 2010.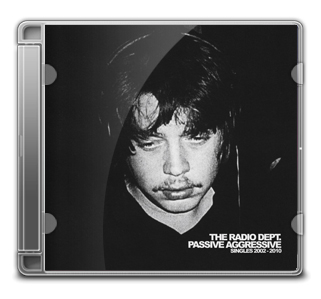 Pour les amateurs du groupe, cette compilation est parfaite. On retrouve aussi bien des singles incontournables sortis en physique ou en digital que des titres inédits, en général tirés de CD introuvables, épuisés et jamais sortis sur CD.
Sur le disque 1 donc il y'a des incontournables : David, Why Won't You Talk About It?, Heaven's On Fire, avec ce son éthéré si particulier.
Pour le disque 2, on trouvera des sonnorités qui s'écartent un peu de ce qu'on a l'habitude d'entendre. C'est l'occasion de découvrir par exemple plusieurs morceaux instrumentaux :  Tåget, Slottet, Mad About The Boy.
Ce que j'aime aussi chez ce groupe, c'est la cohérence graphique de leur carrière, en plus de la cohérence sonore. En général, leur pochettes ce sont des photos en couleurs ou en noir et blanc où est apposé le nom du groupe et le titre de l'album. La typographie n'a pas changé depuis le début, et elle traverse le temps aisément. C'est le secret d'une bonne identité visuelle : ne pas choisir un code graphique à la mode, mais quelque chose de pérenne.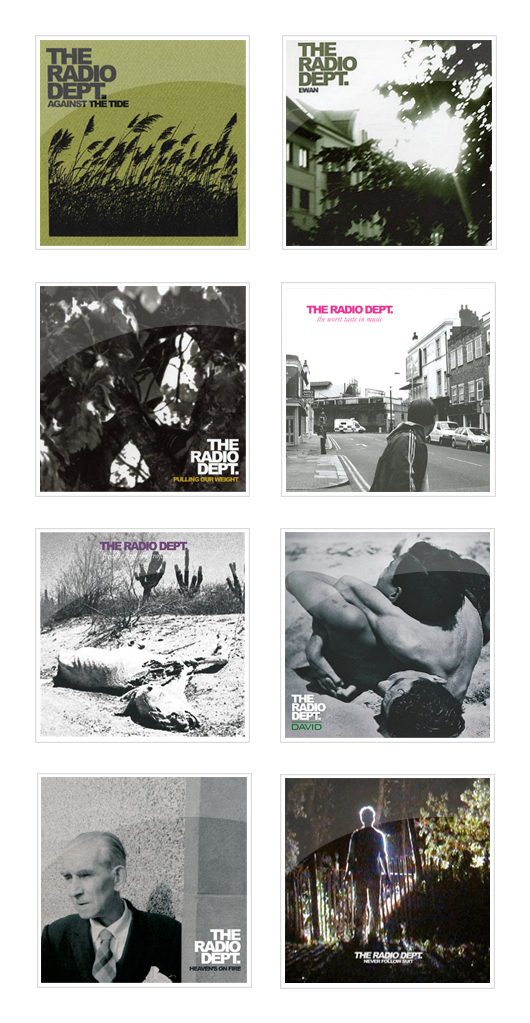 Disque 1
1. Why won't you talk about it?
2. Where damage isn't already done
3. Annie laurie
4. Ewan
5. Pulling our weight
6. This past week
7. The worst taste in music
8. We made the team
9. Bachelor kisses
10. Freddie and the trojan horse
11. David
12. Heaven's on fire
13. Never follow suit
14. The new improved hypocrisy
Disque 2
1. Liebling
2. We would fall against the tide
3. You and me then?
4. Peace of mind
5. Tåget
6. Slottet
7. What you sell
8. Mad about the boy
9. Closing scene
10. Messy enough
11. The idle urban contemporaries
12. All about our love
13. On your side
14. The one
Pour rappel, leur site officiel est très complet et vous pouvez acheter cette compilation ici pour pas très cher.
Ecrit par Pinkfrenetik
clique là, tu vas aimer !
« Le Prince Miiaou au Festival Les Femmes s'en melent The Look, nouvelle bombe de Metronomy »