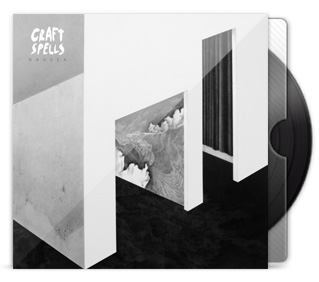 Enfin ! Idle Labor, le premier album de Craft Spells, aura bien un successeur. Celui-ci se nommera Nausea, et sortira un peu avant l'été, le 11 juin 2014 chez le label Captured Tracks.
Voilà trois ans que Justin Paul Vallesteros, véritable maître à bord du projet (à la manière de Dustin Payseur chez Beach Fossils), nous a balancé ses riffs de guitares gorgés de soleil. Accompagné par trois musiciens, dont certains flirtent avec d'autres groupes (Jack Doyle Smith est aussi bassiste chez Beach Fossils), on se demande si le line-up a évolué depuis la sortie de leur dernier EP, Gallery, il y'a bientôt deux ans.
Le groupe dévoile le titre Breaking the Angle Against the Tide (en téléchargement gratuit ici) comme avant-goût du nouvel album.
clique là, tu vas aimer !
« [TRACK] Only Real – Cadillac Girl [SESSION LIVE] Frànçois & The Atlas Mountains @ Label Pop »