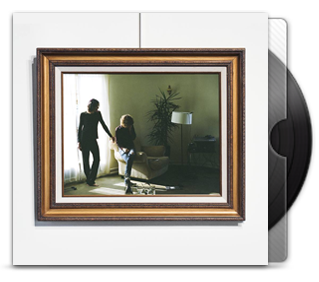 Il était plutôt compliqué de parier sur un retour si précipité de Foxygen. Le duo originaire de Californie a pourtant été annoncé au line up du Pitchfork Festival à Paris en novembre. C'était donc un signe. Et la bonne nouvelle est tombée : le successeur de We Are The 21st Century Ambassadors of Peace and Magic sortira le 14 octobre prochain sous le nom de Foxygen…And Star Power. Petit plus non négligeable : il sera double !

1. Star Power Airlines
2. How Can You Really
3. Coulda Been My Love
4. Cosmic Vibrations
5. You & I
6. Star Power I: Overture
7. Star Power II: Star Power Nite
8. Star Power III: What Are We Good For
9. Star Power IV: Ooh Ooh
10. I Don't Have Anything/The Gate
11. Mattress Warehouse
12. 666
13. Flowers
14. Wally's Farm
15. Cannibal Holocaust
16. Hot Summer
17. Cold Winter/Freedom
18. Can't Contextualize My Mind
19. Brooklyn Police Station
20. The Game
21. Freedom II
22. Talk
23. Everyone Needs Love
24. Hang
Le premier extrait, How Can You Really, vient d'être balancé à travers un clip, où la grâce et la liberté du chanteur rappelle celle de Christopher Owens. Gloire à ceux qui m'ont fait oublier MGMT (quoi ça n'a rien à voir ?!)
Ecrit par Pinkfrenetik
clique là, tu vas aimer !
« [TRACK] Tops – Way to be Loved Playlist #40 : Sia, The Raveonettes, Donovan Blanc, Paradis, etc. »