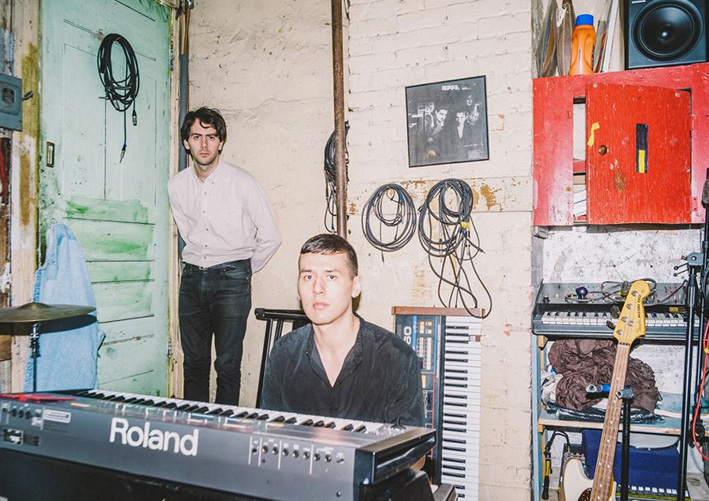 C'est The Beat Escape qui balançait Seeing Is Forgetting, il y a plus d'un an. Un titre trop mélancolique pour danser, mais assez rythmé pour ne pas sombrer. C'est le même duo Montréalais qui aujourd'hui dévoile le premier extrait de son premier album. Sur un ton tout aussi caverneux, et encore plus électronique, The Beat Escape surprend. Signé chez Bella Union, leur album Life Is Short the Answer's Long sortira le 27 avril 2018.
Ecrit par Pinkfrenetik
clique là, tu vas aimer !
« [CLIP] Ought – Disgraced in America [CLIP] James Blake – If The Car Beside You Moves Ahead »