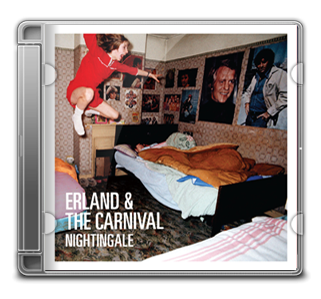 C'est le printemps depuis bientôt un mois et le groupe Erland And The Carnival nous propose le clip, un peu macabre, de son titre Springtime. Mais quoi de mieux qu'un peu de scarabées et de terre en ces beaux jours !
J'ai découvert ce groupe Anglais (tout simplement) dans le magic du mois de mars. Le titre agit comme un tube et mes oreilles adorent ça en ce moment.
Leur second album Nightingale est sortie en mars et il ne faut pas passer à côté.
clique là, tu vas aimer !
« Alex Beaupain – Pourquoi battait mon coeur Concours 2 places a gagner pour Josephine Ose »