David Alexander, moitié de Dial M for Murder!, continue sur sa lancée, et nous dévoile son nouvel EP. Toujours sous le doux nom de Summer Heart, voici deux titres dans la lignée du premier EP : de la pop pour rêver, flâner (dit aussi dreampop), parfait pour languir sur la plage cet été.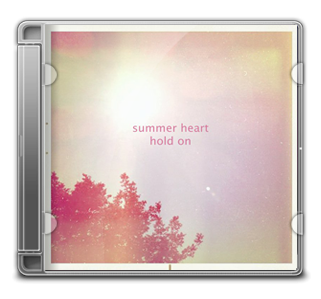 Hold On est un titre qui aurait pu très bien figurer sur le premier EP, pour sa ressemblance au niveau du rythme, alors que Girls From The Moon est un petit ovni qui vous fera tourbillonner avec ses boucles de synthés.
N'hésitez pas à télécharger Girl From The Moon en cliquant sur Download, c'est gratuit !
On ne partira pas sans une petite session live tournée récemment pour Pool Sessions où il interprète Simple Minds (extrait de son premier EP) avec sa guitare et son matériel pour bidouiller le son. Enjoy!
POOL SESSIONS: Summer Heart from Jonas Börjesson on Vimeo.
clique là, tu vas aimer !
« Washed Out : Within and Without Toro Y Moi devoile Saturday Love »