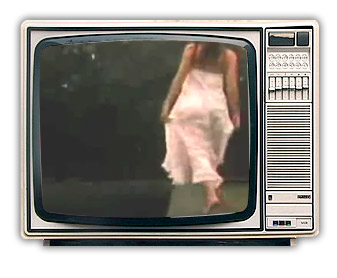 Lana Del Rey – Carmen
Lana Del Rey revient à ses premiers amours. Elle bidouille une fois de plus de vieilles vidéos un peu cradingues, mélangées à des images plus contemporaines. Et le résultat est toujours aussi parfait, puisqu'il me fait aimer la chanson Carmen, que je n'avais pas forcément apprécié sur l'album.
Lou Doillon – I C U
Quand le nom de Lou Doillon a commencé à circuler prétendant que la jeune femme allait sortir un album, on avait de quoi être suspicieux. Une actrice de plus qui passe derrière le micro. Mais dès la première seconde où l'on entend sa voix, on peut ravaler tout nos préjugés. Éloignée de la voix fluette de sa demi-soeur Charlotte Gainsbourg, Lou Doillon surprend avec une voix plutôt proche de celle de Cat Power. Album (très) attendu en septembre.
The Rapture – How deep is your love ?
L'album de The Rapture ne m'a qu'à moitié plu. Par contre, dès les premières notes du titre How deep is your love ? pas difficile de savoir que c'était un tube.
Youth Lagoon – The Hunt
Pas véritablement un clip mais plutôt une session live. Mon admiration pour Youth Lagoon ne se dément pas au fil des mois. Le jeune homme originaire de Californie fait encore des merveilles même au fond des bois.
clique là, tu vas aimer !
« Summer Heart – About A Feeling Playlist #13 : Mensch, Urban Species, Barbara Carlotti, Mc Luvin, etc. »