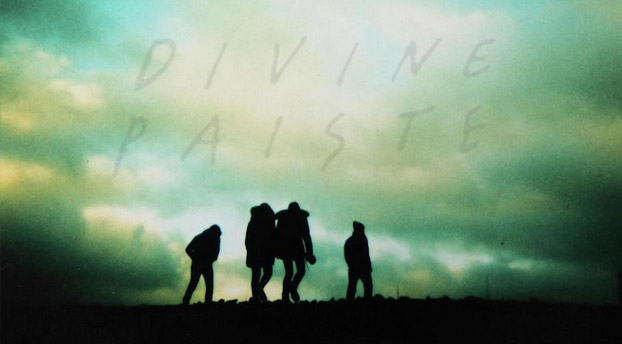 Il y'a quelques semaines je publiais article pour aider à financer le projet des jeunes tourangeaux de Divine Paiste. Tout va bien puisque celui-ci a récolté l'argent nécessaire ;)
Le groupe va pouvoir sortir son album, Crystal Waves on a Frozen Lake, un peu plus sereinement. Spécialisé depuis ses débuts dans un rock garage et brut proche des Arctic Monkeys ; ici leurs influences semblent avoir évoluées. Le son est plus aérien, les mélodies plus pop, les voix plus fluides. On pense à The Popopopops et à leurs multiples influences, ou bien à la grâce de Local Natives.
En écoute, Dust in the wild, le premier extrait.
Leur album sortira en avril. L'occasion de reparler de Divine Paiste.
clique là, tu vas aimer !
« Playlist #22 : Justin Timberlake, Inc., Babx, Toro Y Moi, etc. [TRACK] Youth Lagoon – Mute »