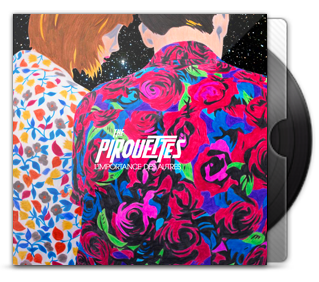 Voici Un mec en or, le deuxième extrait (après Oublie moi) du nouvel EP de The Pirouettes : L'importance des autres. Six titres + un remix qui seront dévoilés dans une semaine. Et pour avoir pu écouter le bijou (bijou, bijou), les chansons du duo vont vous accompagner dans bon nombres de situations !
Pour fêter ça, je vous proposerai de gagner deux EP.
The Pirouettes + Pinkfrenetik = plein d'amour.
C'est quoi déjà l'effet qui te donne l'impression
De rentrer dans une boite par la porte du fond
Marcher au ralenti devant des spots
Imiter le DJ devant tes potes
Ecrit par Pinkfrenetik
clique là, tu vas aimer !
« Breton – War Room Stories [CLIP] Mathilde Forget – Les détours »