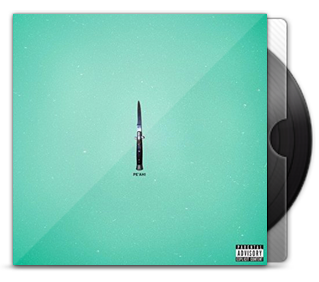 Ce soir plein de feux d'artifices vont éclairer le ciel. Pour célébrer un nouveau titre de The Raveonettes ? Et pourquoi pas… le duo Danois s'apprête à sortir son septième album studio, Pe'ahi, célébrant une carrière de plus de dix ans. Je dois dire qu'à une semaine de la sortie de l'album, je suis tombé  par hasard sur cette annonce que très récemment…. Pe'ahi sortira le 21 juillet et succédera à Observator.
Pe'ahi
1. Endless Sleeper
2. Sisters
3. Killer in the Streets
4. Wake Me Up
5. Z-Boys
6. A Hell Below
7. The Rains of May
8. Kill!
9. When Night Is Almost Done
10. Summer Ends
Aujourd'hui, Sisters révèle un son encore plus souillé (était-ce possible) ? Les cordes et les voix fantômes viennent adoucir l'ambiance noisy. Du pur Raveonettes.
clique là, tu vas aimer !
« [CLIP] Blood Orange – High Street Feat. Skepta [CLIP] Paradis – Garde le pour toi »