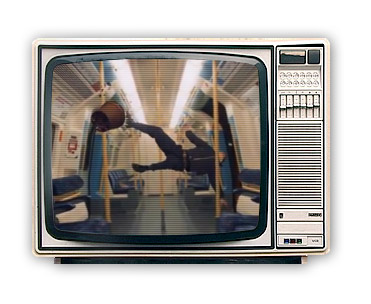 Fránçois & The Atlas Mountains – City Kiss
Le groupe français sort son troisième single en clip. City Kiss était au départ la chanson que je zappais sur l'album, et avec le temps elle est devenue ma préférée. Un vrai tube qui donne la pêche. Bataille de boules de neige, piquage de nez et pesanteur sont au programme de cette virée nocturne.
The Horrors – Changing the rain
The Horrors continue l'exploitation de son album sorti il y'a presque un an, Skying. Toujours aussi psychédélique, cette fois le clip représente le groupe anglais version dessin animé.
Dominique A – Rendre-nous la lumière
Ça n'a pas été le coup de coeur immédiat pour le titre Rendez-nous la lumière, comme ça a pu l'être pour Immortels, de son précédent album. Mais sa danse à la Thom Yorke m'a fait aimer le titre.
[Dernière minute]
Dum Dum Girls – Coming Down
Je me permets de rajouter un dernier clip qui vient de tomber : celui des Dum Dum Girls. Bien que je n'ai pas tant accroché à leur deuxième album, ce titre est de loin le meilleur.
clique là, tu vas aimer !
« ROCKORAMA Programmation Samedi 16 Juin : Kelly Und Kelly, Craft Spells, Duchess Says, We Have Band The Raveonettes : Night Comes Out »