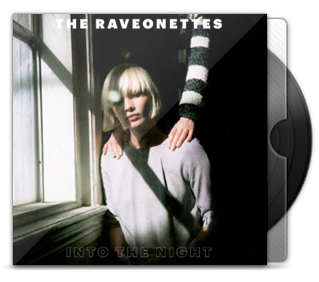 Le duo Danois ne chôme pas. Un an après la sortie de leur plus bel album, Raven In The Grave, et l'édition d'un album de titres rares et inédits, The Raveonettes s'apprête à sortir un EP, Into The Night. Le premier extrait, Night Comes Out est en écoute ci-dessous. Il est même téléchargeable gratuitement. Les voix de Sun Rose Wagner et Sharin Foo se donnent la réplique, sur des riffs grinçants de guitares.
Cet EP qui sortira fin avril, et annonciateur d'un nouvel album, qui lui sortira à la fin de l'année. Quand je vous dis qu'ils ne chôment pas !
Recharge & Revolt était un de mes titres préférés en 2011, et leur concert à La Maroquinerie reste un de mes meilleurs souvenirs de 2011, comptez sur moi pour vous donner des infos prochainement.
clique là, tu vas aimer !
« Clips : Fránçois & The Atlas Mountains, The Horrors, Dominique A, Dum Dum Girls Fauve ≠ Pop écorchée »