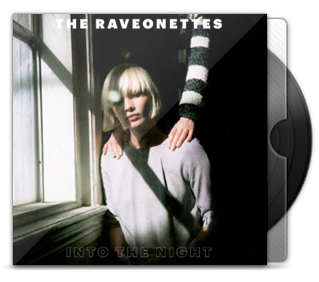 Un de mes duos préférés vient de sortir un nouvel EP, Into The Night. Quasiment un an après la sortie de Raven In The Grave, voilà que les Danois préparent la sortie d'un nouvel album à la fin de l'année 2012. L'été est presque là, mais c'est à la tombée de la nuit qu'ils vous donnent rendez-vous avec cet EP.
On avait déjà été aguiché avec le titre Night Comes Out, où les voix de Sharin & Sune se donnaient la réplique. Riffs grinçants de guitares, voix sous couches lo-fi, la méthode The Raveonettes ne change pas et c'est tant mieux ! Un EP où les titres sont plus énergiques comparés à ceux de Raven In The Grave.
Tracklist
1 – Into the Night
2 – Night Comes Out
3 – Too Close to Heartbreak
4 – Bad Ghosts
L'EP est en écoute sur Deezer, Spotify et sur iTunes.
Actuellement en préparation d'une tournée qui passera par l'Australie et les USA, je surveillerai de près leur passage en France. Leur concert en juin 2011 à La Machine du Moulin Rouge reste un de mes meilleurs souvenirs.
clique là, tu vas aimer !
« Le Disquaire Day 2012 c'est demain ! Summer Heart – About A Feeling »